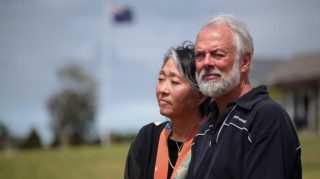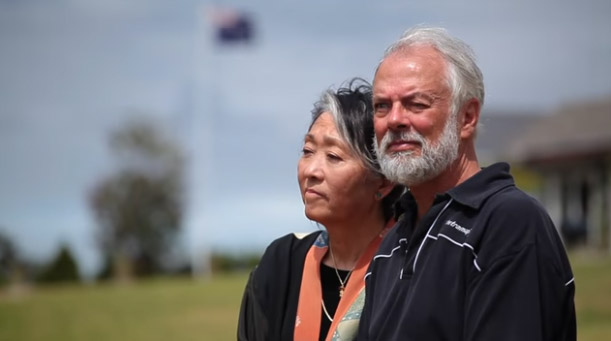 A Love Story: 40 years of Sustainable Loving
Japanese/American veteran school teacher meets newbie Kiwi teacher turned sailing adventurer – the love story begins. With Maori and Kiwi crew, sails were set for Japan on a 32-foot cement bathtub disguised as a yacht – no fridge, no freezer, no loo.
They made it halfway to 7 o  north of the equator, then flew the rest of the way to learn and teach in Japan for 2 years.
Nurtured by various mentors and cosmic experiences in Oz and Aotearoa, love and respect for each other and the planet grew organically. No talk of vision or values… just living out aligned passions around learning, technology, health and the environment.
Instead of rearing children, Yoshimi and Jon gave birth to TetraMap. Together the 3 travelled the world espousing lessons from the diversity of Nature. Their goals for the sustainability of humanity and the planet remain the same today:
reduce 'communication violence' and strengthen inter-dependence.
reduce 'environmental violence' and work with and for Nature
Combining lessons from ancient Chinese philosophy about Nature's Elements with Buckminster Fuller's scientific approach to 'make the world work', their TetraMap legacy manifests today in the hearts and minds of TetraMappers around the world.
Yoshimi and Jon's love for each other and the planet sustains. Their work continues to evolve around beliefs in the power of envisioning inter-dependent futures and living values with commitment and courage.