We chat with Graeme Hogan CEO bioRevive, Melbourne, Australia.
Louise Duncan, GM TetraMap International posed 4 questions to Graeme about how he signalled a new direction of communication for his sales team.
What's your story?
I joined bioRevive as the new CEO almost a year ago. They're a family-owned business and had been through a period of significant change, so I was keen to signal a new direction and engage the team members. It also had a practical side – helping the Sales Team be more aware of who they are interacting with – their preferred styles – so they can engage with them more readily, especially those customers with 'opposite' style preferences.

A  CEO must build trust and earn respect, and I believe communicating with and investing in your people is one way to help achieve that. Knowing the different styles people prefer to operate in – and how to communicate with them more effectively – is one valuable tool we all can benefit from.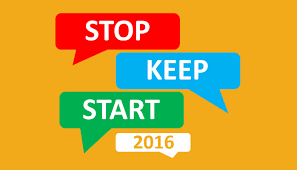 One of the first things we did when I joined was run a 'Keep, Stop, Start' exercise. I was pleased to hear that more frequent training and development was something the team requested. I wanted to know 'How will this add real value, both personally and professionally?' . And the enlightenment that came from the session we ran – and the follow-up – gave us this.
"I'm a firm believer that strong teamwork comes from doing something meaningful together, and to look for something that is beyond a 'fun day out'." 
 How do you know about TetraMap?
I'm familiar with many different tools and have seen the value of them in other workplaces. I wanted something that was relevant for raising self-awareness, would help build teamwork, and also impact sales. TetraMap fitted that brief well. It was introduced to me by Robyn Walshe who facilitated the sessions for us – and mapped out a follow-up in-house session for us.  It certainly helped explain differences in styles at all levels of the organisation and enabled deeper conversations.
Why should I care?
Effective communication is something that is important in every role – as a CEO, as a team member serving customers and as parents.  We're all different and have to be able to quickly tune in and be effective with those we are interacting with – both internally and with our customers.  This skill enables us to understand how to position what we have to offer in a genuine and authentic way.
"In every team, there is always going to be an element of tension. This has the potential to, be disruptive and at worst, destructive."
TetraMap enables those distinctions (different preferences for how we interact) to be made and illustrates the how our differences do not need to be seen as negatives. It helped people put a 'label' on different contributions team members made, rather than seeing this as a personal thing. In fact being different is highlighted as particularly valuable. 
A phrase I heard recently was "A contributor is someone who can disagree but is not disagreeable" – And that's what we are aiming for!
What should I do?
Don't look at any investment in learning and development as a one-off wonder. To gain the best return you have to continually revisit it, and remind yourself how to use it – and that can be hard to do. As the leader, remember that you need to use it yourself and model how you are using the learning, and you'll soon see others doing the same.