Global Leadership Group
Master TetraMap Facilitators are highly skilled and experienced trainers, presenters, coaches, and educators.
Each has a proven track record as an organisational development professional. Each also discovered TetraMap along their journey and found the model to be of great value both personally and professionally. Having completed the requirements to certify others, these Master TetraMap Facilitators share a wealth of knowledge and are inspirational models. Being from all sides of the globe, this group has responsibility for working inter-dependently to uphold TetraMap's vision into the next decade.
By region
UK
NZ and Australia
Latin America
Asia
USA
United Kingdom
Anne Clews reflects TetraMap principles in all she says and does. A highly experienced facilitator, Anne has worked in learning and development for over 20 years. She believes in building relationships, taking time to understand the needs of individuals and organisations, and to find solutions for sustainable growth.
See: profile
Tel: +44 844 415 0903
Web: Curium Solutions
---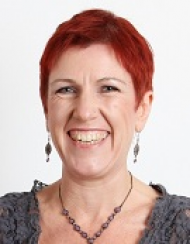 Nicki Davey has over 25 years' management and training experience and is now director of Saltbox Training and Events. She believes that people perform best when they are relaxed, their minds are free, and their creative potential unlocked, and that everyone is creative and inventive and learn best when training is fun, colourful, lively, and participative – like herself!
Nicki is also a musician, singing and playing in a band, and organising, promoting and hosting music events including festivals, concerts, and workshops.
See: profile
Tel: +44 1749 687 357
Web: Saltbox
---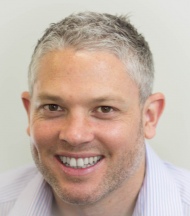 James Farrow is passionate about teaching and learning, which he integrates into both his professional and personal life.
As Strategy and Consulting director for Curium Solutions James has shaped major transformation programmes for some leading organisations both in UK and at a global scale.
See: profile
Tel: +44 121 233 9438
Web: Curium Solutions
---
NZ and Australia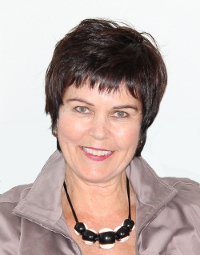 Jan Alley is a specialist in customer service, communication skills, and people management. Her very successful training and human resource consultancy and various board memberships keep Jan busy, active, and adding value in all her endeavours. Certified in 2003, Jan has taken TetraMap to new corporate and public sector heights throughout New Zealand.
See: profile
Tel: +64 9 579 8566
Web: Jan Alley & Associates
---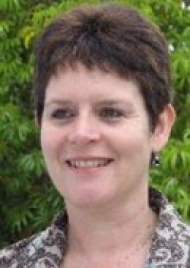 Nikki Hommes, originally from South Africa, brings an exciting and passionate perspective to TetraMap and its role in developing people and organisations. Her experiences in hospitality, insurance, financial services, and retail training provide fertile ground for using a wide variety of TetraMap applications in many different corporate areas.
Nikki is also TetraMap's specialist in Bridging Courses, the online training for those who would like to use TetraMap in their training.
See: profile
Tel: +64 27 283 4954
Web: Potential Unleashed
---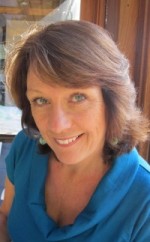 Louise Duncan was responsible for introducing TetraMap to the UK.
She is now General Manager for TetraMap International and plays a pivotal role in the growth of the business, with responsibility for developing market awareness, public relations, and external communications. She excels in demonstrating TetraMap's value in personal and organisational development, especially to youth.
See: profile
Tel: +64 210 244 5889
Web: TetraMap International
---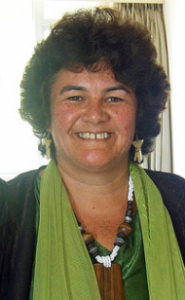 Kataraina Pipi is a Maori educator, her post-graduate Diploma in Social Sector Evaluation Research ensuring holistic approaches to her facilitation and consultation. She specialises in working with Maori and Pasifika facilitators and communities. Kataraina says that TetraMap resonates culturally with Maori and Pasifika as they already know the value of nature as a metaphor.
Kataraina, an accomplished musician with her CDs E Hine and Toiora to her credit, uses her music to create inspiring and peaceful learning contexts.
See: profile
Tel: +64 21 589 918
---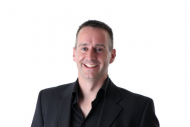 Stuart Fleming is an experienced personal coach and trainer with a flair for clear communication and explorative questioning which is enjoyed by both adults and youth. With a multi-industry career anchored by helping people, solving problems, and uncovering positives and opportunities, Stuart's ready smile and quick wit create a relaxed learning environment. His audiences always finish on a high. As a founding director of FizzLogic, Stuart believes in the power of inspired people, committed to putting the fizz back into team dynamics, company culture, and customer engagement.
A keen walker, Stuart trekked solo for 2,300km from the top of New Zealand's North Island to (almost!) the bottom of the South Island. He's also a competitive dancer and dance teacher.
See: profile
Tel: +64 27 487 4331
Web: FizzLogic
---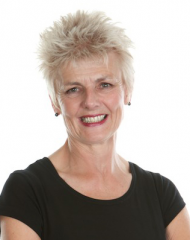 Robyn Walshe is known for helping people and organisations build effective connections through top-notch communication. Over the past 6 or so years more than 600 people she and her consultancy have worked with have found new insights into engaging with others through using TetraMap.
Robyn works between Perth and Auckland where she has a home in each.
A keen photographer, Robyn is also the creator of our beautiful Nature at Work metaphor cards which engage learners and ignite conversation.
See: profile
Tel: +61 (0) 414 310 266
Web: Davidson Kemp Consultancy
---
Latin America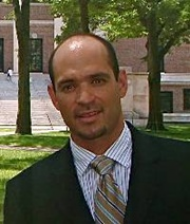 Alex Villarreal is an expert and enthusiastic mountain climber who ascended Mt Everest in 2002, and director of Odisea Consultores, TetraMap's regional partner in Latin America.
TetraMap is Alex's new Everest – he's approaching its development with the same leadership, commitment, and Fire/Earth energy!
See: profile (in Spanish)
Tel: 52-81-11579612
Web: Alex Villarreal
---
Asia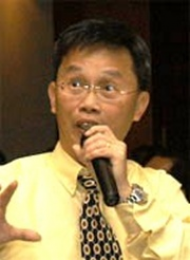 Yap Pik Hwee Raymond is an established TetraMap facilitator certified by the founders, Yoshimi and Jon Brett. He is also an active and experienced trainer, executive coach, and management consultant.
See: profile
Tel: +65 9791 1639
Web: Tetra Excellence Consulting Pte
North America                                                                                                                       
Daniel Entwistle: Dan is part of the Global TetraMap Distribution team, looking after the US region. Having spent over a decade working with some of the biggest banks across Europe, he moved into the Consulting market, working with Curium Solutions.
He now heads up and leads the TetraMap US office out of Orlando, Florida.  
See: profile 
Tel: 
Web: TetraMap.US