6-11-18 by Louise Duncan,  TetraMap International 
Are you deeply curious about the people who are not like you?
Asked Lana West, Head of People and Culture, at Beca Limited – an engineering firm with around 3000 staff at a morning breakfast 'Leveraging Difference and Diversity'  hosted by the Employers Manufacturing Association (EMA). 
Beca is an organisation who are proud of their workforce and how they value diversity. With her permission, we share Lana's thoughts around leveraging workplace diversity in the form of  'three buckets'.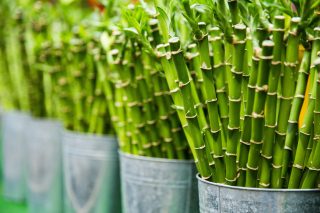 Photo credit: Unsplash 
According to the New Zealand Herald in 2016  – Auckland is one of the world's most culturally diverse cities with the fourth most foreign-born population, an international study has found. With 39 per cent of its population born overseas, the city is revealed to be more diverse than Sydney, Los Angeles, London and even New York. 
Along with Maori and Pacific peoples adding further richness to organisations throughout New Zealand, that's real competitive advantage companies like Beca want to harness. 
This resonated with us at TetraMap, because everything we do is centred around one core belief: strength lies in valuing differences.  By simplifying the complexity of how people work together, we enable teams to foster and leverage their natural diversity to creatively solve organisational challenges together. Diversity fuels synergy, differences provoke creativity. 
So what is diversity?  Lana explains…
Three Buckets of Diversity
Identity – Who are you? Where are you from? What's your history, heritage and cultural identity? 
Cognition – How do you think? How do you like to learn?  What helps you process information, adopt and adapt new ideas and so on?   
Experience –  Where have you worked before now? What type of companies? What countries have you visited, lived and worked? How much have you travelled?   
Her view is to encourage deeper curiosity and enable conversations to leverage the diversity of talent already inside organisations.
"When people are comfortable to open up, feel confident about who they are, and what they have to share and feel heard in every conversation. If you can achieve this, it will add huge value to your business," she said.   
To illustrate her point Lana asked us to visually demonstrate the diversity already in the room. 
Please stand up:
If you were educated outside of Auckland. (About half the room of 150 people stood up).
If you speak more than one language. (About 50 stood up for 2 languages, 10 remained standing for 3, and 1 for four languages.) Impressive and an impromptu round of applause ensued! 
If you have lived and worked outside of New Zealand. (About 65% of the room stood).  
Transactional or Transformational?   
Many organisations seem to be focused on what is sometimes described as transactional diversity. Measurement of ethnicity, gender, age, sexual orientation, etc – hugely important for equality and fairness, seem frequently to take precedence over the deeper transformational diversity – as described above.
Yet, transactional and transformational are not mutually exclusive. In essence, they are the yin and yang of a good balance between the twin topics of diversity and inclusion. 
Whilst we might not entirely agree with Frank Sinatra on the topic of love and marriage, the sentiment of "You can't have one without the other "   seems a good fit! Enjoy!